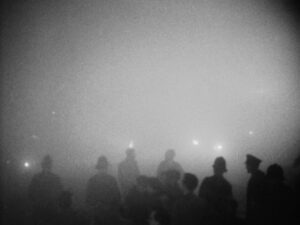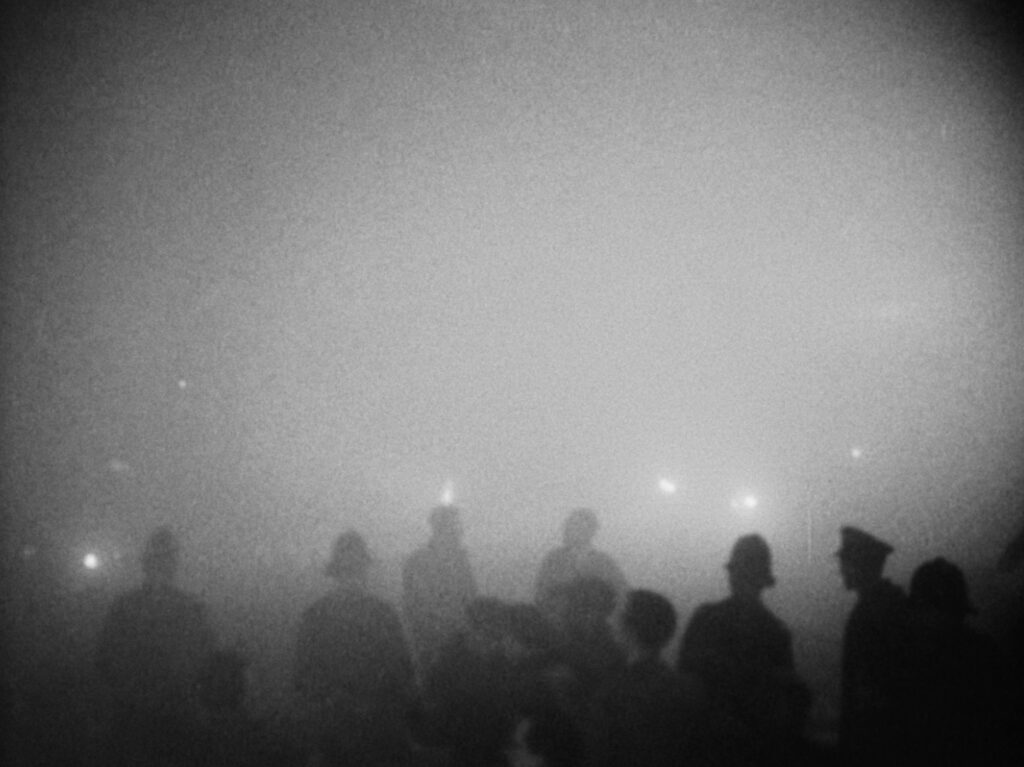 The Veiled City is a speculative city symphony inspired by London's Great Smog of 1952. Created from archive footage, the story unfolds through fictional letters from a post-apocalyptic future. The film invites us to understand the smog in the context of the present-day climate crisis.
«When I came across photographs of London during the Great Smog of 1952 I immediately knew that I wanted to make a film that responded to this event. I was struck by the way in which the smog had a beguiling effect – turning the city into a site of both dream-like magic and foreboding death. The smog was an early example of a large-scale environmental disaster caused entirely by humans. One of the first warning signs that we were entering the Anthropocene.»
— Natalie Cubides-Brady
Category
Documentary, Experimental
Origin of archival materials
16mm film from: BFI National Archive British Pathé AP British Movietone North West Film Archive Media Archive Central England Getty Images Kinolibrary Critical Past
Screenplay
Natalie Cubides-Brady
Production
Jacob Swan Hyam
Natalie is a writer and director with a visual arts background working at the intersection of documentary and fiction. Her films have screened at Berlinale, Visions du Reel, Sundance London, and won awards at Curtas Vila do Conde and Poitiers Film Festival. She is currently developing her debut feature.