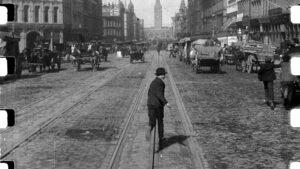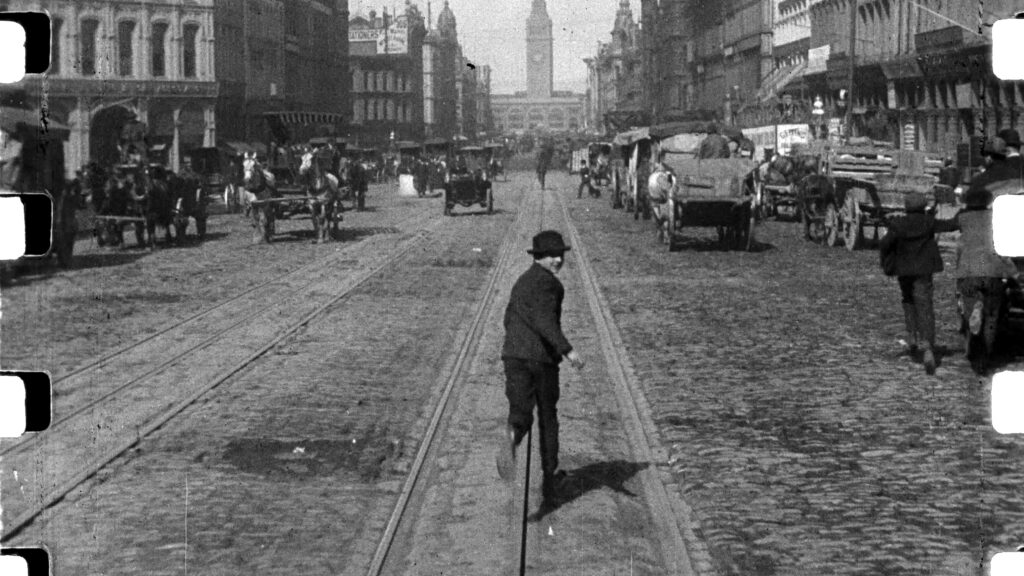 Getty Images is the largest private archive in the world. Many defining images of the last century – images that form a part of our collective memory – now only exist behind Getty's paywall. This film is a study of property, profit, and power, made from archive footage sourced mainly from Getty's online catalogue. It forms a meticulously crafted journey through some of the most significant moments of historical change ever caught on camera and an impassioned commentary on how commercial archives influence what we see. Through an intervention revealed at the end of the film, it also forms a small but direct resistance to Getty's privatization of the past.
«The film investigates a range of archival newsreel and editorial footage from two perspectives. Firstly, as 'content' – as documents of historical events, and traces of profilmic 'reality'. Secondly, as objects in themselves – as film reels and digital files which have their own histories, their own unique provenance, as well as a parallel existence as economic 'assets' that is in some ways independent from their content. Archive media are often regarded as neutral and invisible carriers of meaning; as well as making a passionate argument for the public domain, this film draws attention to the complex economic and political histories of the media themselves.» – Richard Misek
Origin of archival materials
Low-resolution preview files from the website of Getty Images, dating from the early 1900s to 2021. Editorial (newsreel) video clips licensed from Getty Images, Critical Past, and Film Images. 'A Trip Down Market Street'. 2016 4K restoration carried out by, and sourced from, the Prelinger Archive (via archive.org). 16mm footage of Apollo 14 moon landing, sourced from NASA's web All known creator and provenance information is included in the film itself.
Production
Thorvald Nilsen
Richard Misek is a filmmaker and Associate Professor in Film and Media Arts at the
University of Bergen in Norway. His nonfiction work has screened at festivals including Sundance, IDFA, CPH:DOX, and Rotterdam, and at venues including the National Museum of Art (Washington D.C.), the Barbican Centre and BFI Southbank (London), Eye Filmmuseum (Amsterdam), and Forum des images (Paris). His research focuses on digital inclusion, and he is currently leading a UK Arts and Humanities Research Council project entitled Digital Access to Arts and Culture Beyond COVID-19'